World Forgotten Children Foundation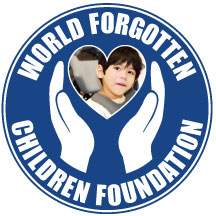 The World Forgotten Children Foundation (WFCF), headquartered in Hershey, Pennsylvania, USA, is a private non-profit effort, founded for the sole purpose of supporting projects that promote the health and welfare needs of orphaned children with disabilities in developing countries.
Projects that WFCF has funded in the past have allowed for the purchase of: bathing and mobility equipment, braille writing tablets, textbooks and reading stands, hearing aids, nutritional and medicinal products, healthcare services, logistics and transportation, among others.
99 cents out of every $1.00 donated is used in support of WFCF funded projects.