Summer In the Middle
June 13, 2018 @ 2:30 pm

-

August 8, 2018 @ 3:30 pm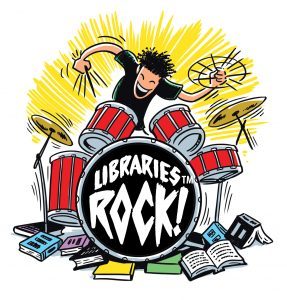 In the Middle is for kids in grade 6 and higher. Programs are at 2:30 p.m. (unless otherwise specified) and last for an hour. Please register for each session you wish to attend. Registration begins June 4.
June 13 Libraries Rock ART! Come rock out with us while transforming rocks into pebble peacocks, stony sneakers, and rocky reactive faces.
June 20 Book Club. Like a Rock Star: Read about a coming of age/discovering themselves teen . The story should include musicians, singers, and other protagonists who express themselves through the music they love. A list of suggested titles will be available on the teen website and on the In the Middle display area.
June 27 STEAM challenge. School of Rock: Create an instrument with recyclable materials, perform in a "drum" circle and experiment with sound waves using apps.
July 11 Rock'n mystical ART! Look deep into your rock and see the eye of a dragon or other magical creation that will escape from your rock.
July 18 Book Club: The Princess and the Pea: Read verison(s) of the Princess and the Pea and we'll discuss the similarities/difference, as well as, consider how it was made into a musical.
July 25 STEAM challenge. Rocks-Rock: Explore the culture/art of stacking stones, cairns, or inuksuk and then create our own.
August 5 Family Day at the Book Sale. Sign up in person at the library to help us out by supervising a "play" station 12-5 PM. Service hours opportunity!
August 15th ROCK & READ. Join us for an afternoon of relaxed reading in rock chairs. Drop in anytime between 2-5 PM. (No registration.)